Welcome to Kickstart Monday! This is our weekly series featuring 2 or more crowdfunding projects that have caught our eye. We scour over platforms like Kickstarter, Gamefound, and Indigogo to find projects that interest us.
First up this week is Forge, a Kickstarter project from FunDaMental games.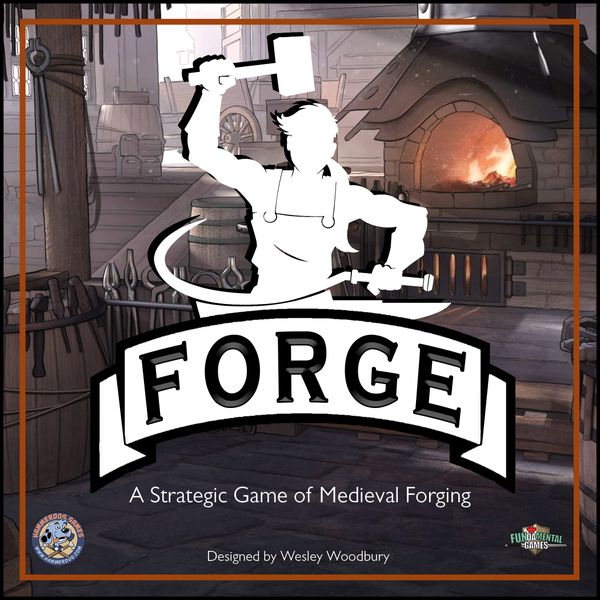 Forge is a worker-placement game where players are blacksmiths in the medieval era. Players start the game with a basic smithy and the capability to forge only simple items like simple knives or tools. Players must gather their resources from the Forest, Mountain and Mines to be able to complete forging contracts that will earn them both victory points and gold.
As the game progresses players are able upgrade their smithy and gain additional levels of skill to take on more advanced and lucrative military and royal contracts. Players will also seek to gain notoriety among the guilds of the city, build special developments, train assistants and compete for various smithing achievements. If you are ready to take up the hammer, forge a path to the Kickstarter page and back Forge before April 13th.
Next up we have Galactic Renaissance a game from the designer of INIS and publisher Matagot Games.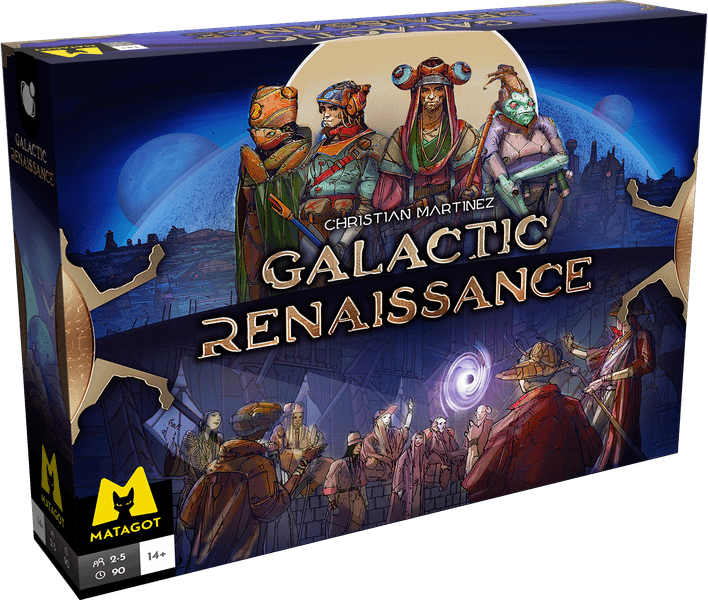 As a followup to the celtic themed card battling area control game INIS, Galactic Renaissance promises to be a tense political game as players expand their influence and control over planets across the galaxy.
Through deck-building, players will assemble a team of specialist cards with a variety of unique abilities that the player can take as actions on their turn. Players will explore the galaxy through the use of portals sending emissaries through to expand their influence on the planet. Control of the planet can grant the player special asymmetrical powers but as more players send emissaries to a planet it gets pushed toward disorder and players will need to take actions to restore balance. Ultimately players will be racing to score 30 points in the galactic senate by using their unique senator cards and triggering public game objectives. The Kickstarter campaign for Galactic Renaissance will end on April 15th so portal over to the project if you are looking to back it.
Did we miss your favorite project?
Thank you for checking out this week's Kickstart Monday! If you find these interesting or want some attention on a Kickstarter or other crowdfunded projects that you would like to read more about please share your thoughts with us via our social media or email.
Stay informed when new Kickstart Monday projects come out by following us on Facebook, Instagram, or Twitter and following the #KickstartMonday hashtag.
Also checkout the latest articles from WiscoDice: