Welcome to Kickstart Monday! This is our weekly series featuring 2 or more crowdfunding projects that have caught our eye. We scour over platforms like Kickstarter, Gamefound, and Indigogo to find projects that interest us.
Our first project of note this week is Forges of Ravenshire a Kickstarter from  B.A. Games.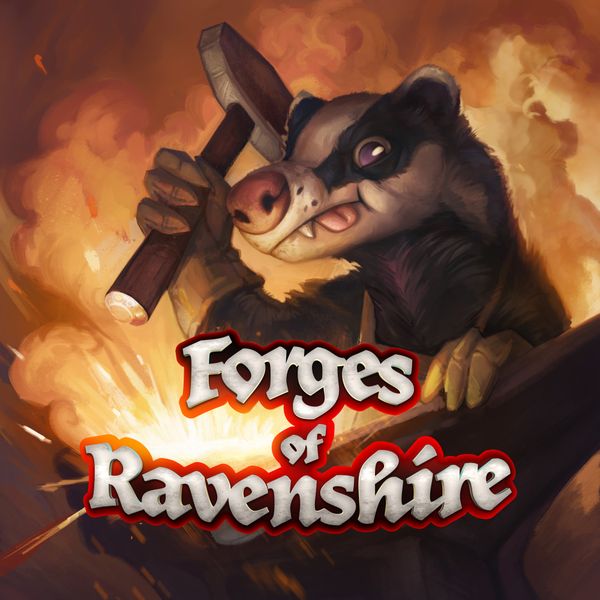 In Forges of Ravenshire players are blacksmiths competing for the title of Forgemaster. The player who runs their smithy the most successfully and earns the most money will become the new Forgemaster of the town of Ravenshire.
To be the best smiths players will need to run their smithy efficiently and complete contacts to earn money. Players will use dice workers to gather resources that range from simple leather and wood to more exotic materials like mithril and dragon scales.
Players will improve their game engine by upgrading their forge, hiring guild members and improving their forge's reputation to gain access to even more lucrative contracts.
Forges of Ravenshire features a number of my favorite mechanics: dice worker placement, engine building and player board upgrades. All of this looks to come together in a nice package, all the artwork and components look to be of high quality. If you are ready fire up your forge and test your mettle, make your way to the Kickstarter page and back Forges of Ravenshire by May 11th. 
Next up we have the Kickstarter for Pioneer Rails from Dranda Games and the designers of The Guild of Merchant Explorers.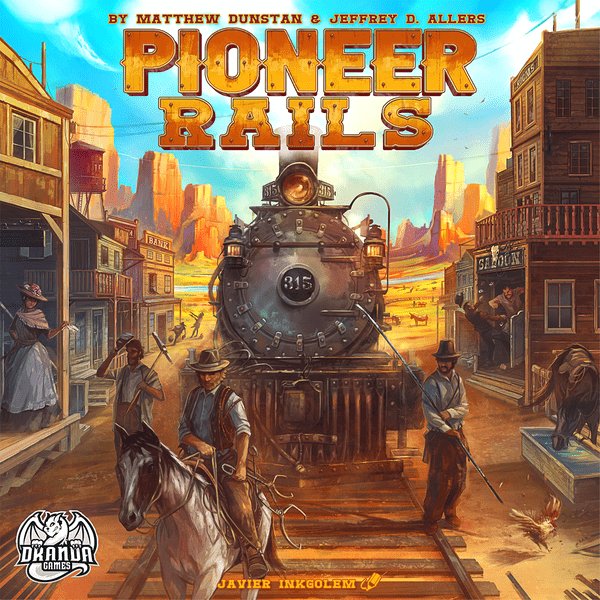 Pioneer Rails is a flip and write game set in the Old West. During the game you will be drawing a network of railroads across your personal map sheet triggering scoring and collecting bonuses along the way. Each turn a dealer will reveal 3 poker cards and will choose a poker card to use recording it onto their players sheet to build a poker hand. The other players will choose from one of the two remaining cards. After adding to your hand the suit of the chosen card determines which rail line you will be extending. As you build rail across your map you will trigger a variety of features including Saloons, cattle ranches, mines and towns all of which score points for the end game in different ways.
Pioneer rails looks like is had a neat combination of mechanics which all tie in to the western theme. The map sheets are quite attractive as are the poker cards – note that as an add on you can get a full deck of playing cards including jokers. There are 2 available maps in the base game and a third available with an expansion combined with all of the different ways to score points during the game it seems there is quite a bit of replayability here. Pioneer Rails also comes in at a very reasonable $24 USD (and only $29 to include the expansion) If you are a fan of the flip and write genre this is one to check out. The kickstarter will run though May 17th.
Did we miss your favorite project?
Thank you for checking out this week's Kickstart Monday! If you find these interesting or want some attention on a Kickstarter or other crowdfunded projects that you would like to read more about please share your thoughts with us via our social media or email.
Stay informed when new Kickstart Monday projects come out by following us on Facebook, Instagram, or Twitter and following the #KickstartMonday hashtag.
Also checkout the latest articles from WiscoDice: