Welcome to #KickstartMonday!!! This is our weekly series where we focus on two or more gaming projects in tabletop gaming. This week we'll dive into a pair of board games that let us imagine scenarios on the wilder side of life. With the days getting shorter and fall starting to set in here in Wisconsin thinking about these games helps us keep summer in our minds!
Verdant from Flatout Games is a 30-45 minute game about house plants and a cozy living space. During the game you will be managing the position of your plants to maximize the light needs for each. You will then need to take care of your plants with various nurture actions. With many options for end game scoring cards, there will be plenty of opportunities for you to replay this game.
What's really remarkable about this game is the amazing art on each of the cards. All of the different plants that you can add to your living space (in the game) are carefully drawn and depicted. There are quite a few tokens as well, and each of them has a great graphic design as well. The tokens for pots look like ceramic pots ready for plants, the little spades look like they are ready to work dirt, and the green thumb tokens are a nice addition as well.
Overall, if you need a game in your collection about growing house plants then you should check out Verdant today!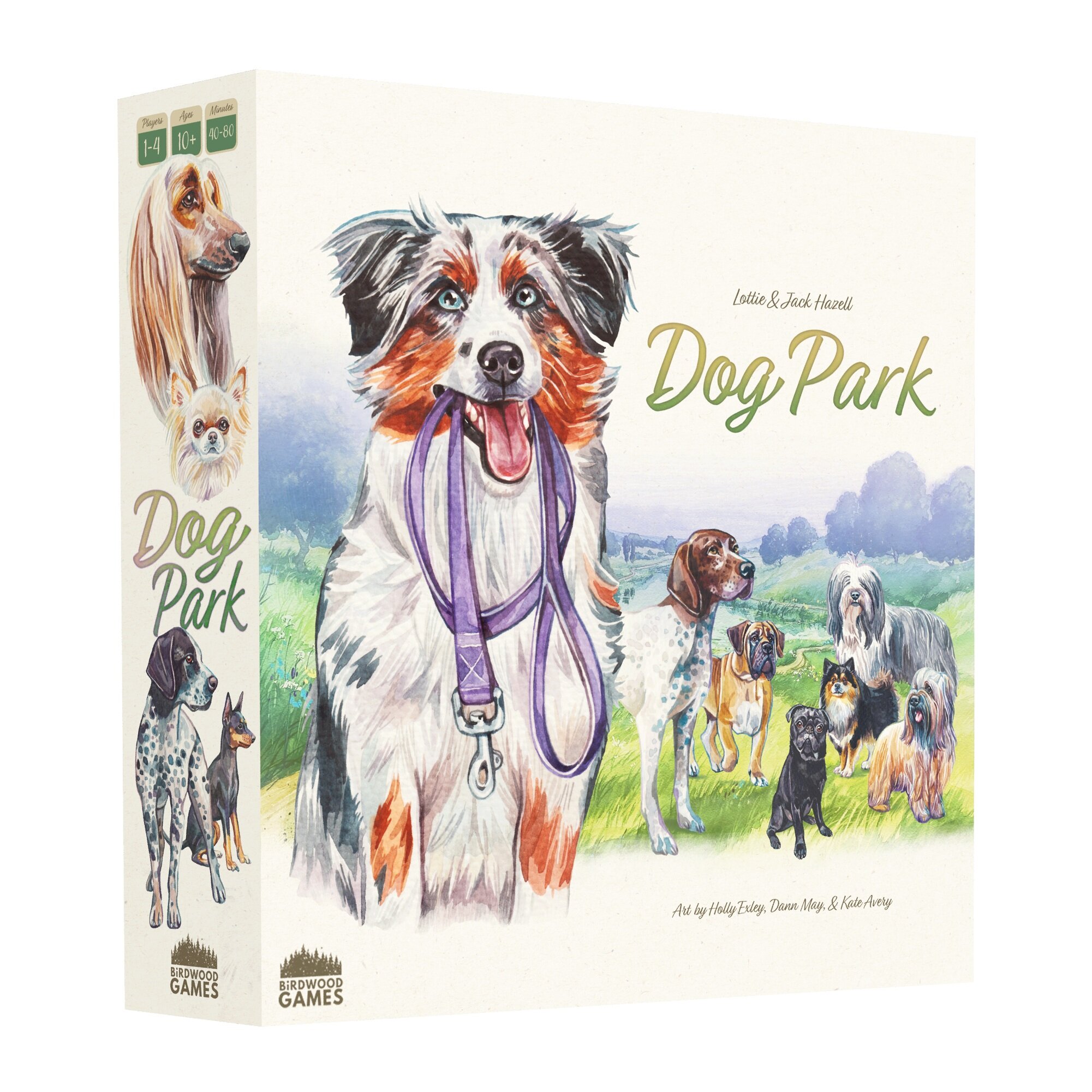 Dog Park from Birdwood Games is a game about walking our favorite furry critters, our dogs! During the game you will be able to collect various breeds of dogs. Once you collect the dogs you will need to keep them happy. Take the dogs on walks, give them treats, play ball with them, and set those tails wagging!
Dog Park is a card driven game where you will need to balance collecting and adding dogs with resources like treats and play. You will need to manage a careful balance to be the best dog walker in town.
With a play time 40-80 minutes, this game for 1-4 players is well suited to play with the family. This game looks to be a great game that any group would be able to play on a weeknight evening.
Did we miss your favorite project?
Thank you for checking out this week's Kickstart Monday! If you find these interesting or want some attention on a Kickstarter or other crowdfunded projects that you would like to read more about please share your thoughts with us via our social media or at our email.