Welcome to Kickstart Monday! This is our weekly series featuring 2 or more crowdfunding projects that have caught our eye. We scour over platforms like Kickstarter, Gamefound, and Indigogo to find projects that interest us.
There are certainly some exciting projects out in crowdfunding land. Let's take a look at a couple of games that we think you should check out.
Our first project of the week is the Kickstarter for Luddite by Cogito Ergo Meeple.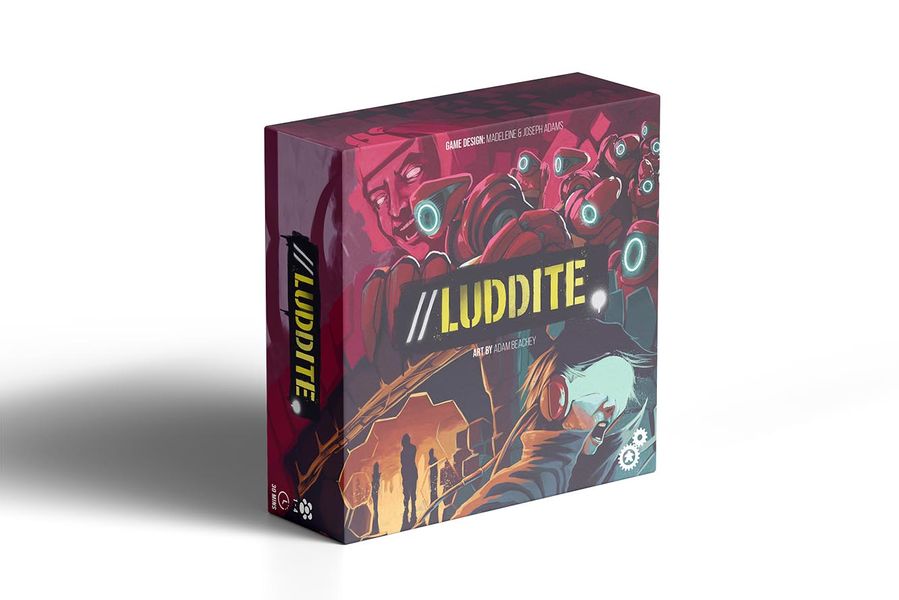 Luddite is a pretty unique offering. The game itself is a roll and write campaign game that can be played with 1 to an unlimited number of players (with print and play sheets). The game is set in a future dystopia where the player is a "digital saboteur" hacking into systems to combat AI and bionic automatons that have taken the place of a human workforce. The campaign includes multiple maps and will increase in complexity as the story progresses.
As another unique element Luddite features is a graphic novel that incorporates with the game and no doubt helps set the mood of a dystopian sci-fi future. As a big fan personally of comics and graphic novels I think it's a very cool addition and I would not mind if more board game kickstarters included these kinds of bonus items.
If you are willing to forego the bells and whistles you can get the print and play version for about $5 USD (which includes an electronic version of the comic). The full physical version will run about $40 USD and includes dry erase game maps as well as custom dice, a dice tray, and coins. The Luddit Kickstarter campaign ends on August 5, 2023, so hit up the project page before then.
Next up this week is the Kickstarter for Avant Carde the 1 to 5 player game from Resonym Games.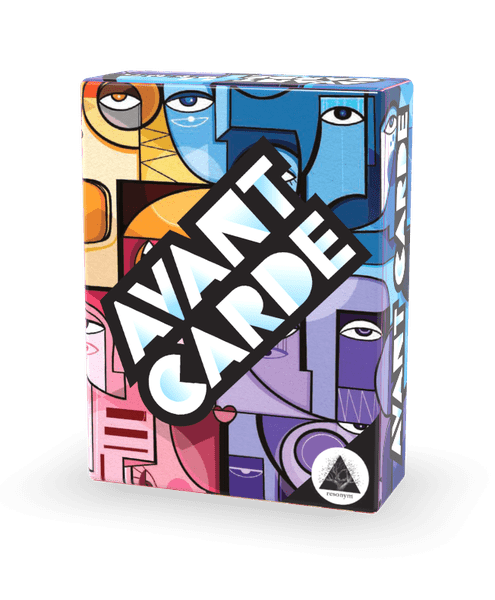 In Avant Carde players are thematically displaying their collection of Avant Garde art. The artworks are represented by a deck of art cards numbered 1 through 14. To display their art the player plays art cards from their hand, making sure that each card matches the previous card's color or number. Players want to play as many cards as possible because each card they play is worth $1. Then they can use this money to buy more art that works with their current card or even cards with special patron powers, which may totally change the way you can play your cards. The game comes with 3 different patron decks so you can get a lot of replayability with a variety of patron powers
Avant card looks like a quick playing easy to learn game with a slight deck building mechanic and enough going on to be a winner for both a casual crowd and more seasoned gamers. The Kickstarter edition will run $29 USD and will come with a micro-expansion and some bonus metal coins. If you are interested, the campaign will conclude on August 12, 2023, so visit the project now to make your pledge.
Did we miss your favorite project?
Thank you for checking out this week's Kickstart Monday! If you find these interesting or want some attention on a Kickstarter or other crowdfunded projects that you would like to read more about please share your thoughts with us via our social media or email.
Stay informed when new Kickstart Monday projects come out by following us on Facebook, Instagram, or Twitter and following the #KickstartMonday hashtag.
Also checkout the latest articles from WiscoDice: