Welcome to Kickstart Monday! This is our weekly series featuring 2 or more crowdfunding projects that have caught our eye. We scour over platforms like Kickstarter, Gamefound, and Indigogo to find projects that interest us.
There are certainly some exciting projects out in crowdfunding land. Let's take a look at a couple of games that we think you should check out.
Our first project this week is Aethermon: Collect a Gamefound campaign from Aethermon Studios.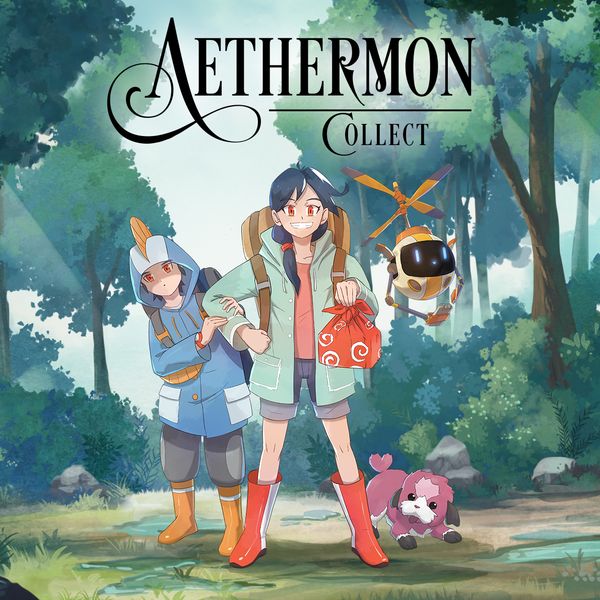 Arthermon: Collect is a set collection game for 1-4 players set in a world with magical creatures called Aethermon.
Aethermon obviously draws inspiration from other cute collectible monster properties but it has its own unique style and aesthetic that it brings to the genre. During the game players will be collecting Aethermon cards from the game board. Players will be attempting to collect high value Aethermon to improve their score and to collect Aethermon in the same family to double the score of those Aethermon. The game can be played both competitively and cooperatively. In competitive mode players draft powerful Artefacts to give them an edge against their opponents while in cooperative mode players will combine their scores in a joint effort to collect the most valuable Aethermon.   
To see the game in action and hear more about WiscoDice's thoughts on Aethermon: Collect, check out our YouTube Video here.
The campaign has a number of pledge options starting with a print and play pledge for about A$5, a standard pledge for A$30, a deluxe pledge for A$60 and also higher tier pledges for those with deep pockets. The campaign runs until August 30th 2023, so make your pledge before then.
Our next game this week is Innovation: Ultimate a Backerkit project from Asmadi Games.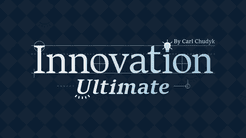 Innovation: Ultimate is an updated version of Innovation originally released in 2010 by designer Carl Chudyk. Innovation is a tableau and civilization building game where players will play card representing ideas, technology and inventions. You begin the game in Age 1 or Prehistory starting out with cards like Writing or Metalworking. Each card has an effect you can choose to trigger with one of your two actions on your turn which may allow you to attack your opponents, expand your civilization and even advance to the next Age.
Innovation: Ultimate has a number of new features and improvements to the original game. While the original game featured 10 Ages to progress to, Innovation: Ultimate now has an eleventh age, the Prudence Age with futuristic speculative technology. The boxed set also includes the 4 existing expansions for Innovation and a new fifth expansion called The Unseen. The new expansion brings in a mechanic called Safeguard that lets to stash available achievements so that you can claim them but your opponents can't. Cards in the Unseen expansion deal with subterfuge, shadowy technologies and other clandestine concepts.
The Innovation: Ultimate campaign is keeping it simple with only one pledge level for $69 USD but this includes approximately 750 cards and a box insert that is designed to support both sleeved and unsleeved cards. If you are ready to dive into the ultimate version of Innovation make your pledge before September 15, 2023 when the Backerkit campaign ends.
Did we miss your favorite project?
Thank you for checking out this week's Kickstart Monday! If you find these interesting or want some attention on a Kickstarter or other crowdfunded projects that you would like to read more about please share your thoughts with us via our social media or email.
Stay informed when new Kickstart Monday projects come out by following us on Facebook, Instagram, or Twitter and following the #KickstartMonday hashtag.
Also checkout the latest articles from WiscoDice: