Welcome to Kickstart Monday! This is our weekly series featuring 2 or more crowdfunding projects that have caught our eye. We scour over platforms like Kickstarter, Gamefound, and Indigogo to find projects that interest us.
This week we feature 2 games with multiuse cards. What are multi-use cards you ask? They are cards that have different purposes in the game based on when and where they are played.
First up is Coba by Crossbow Games. In this co-op game for 1-4 players you are fighting your way through the temple to find treasure. Described as The Mind meets Racko, this pocket sized game has a lot of depth and replayability. The artwork is extraordinary and adds to the game immersion. The cards are used as steps in the cathedral, to determine imitative, and for player actions. WiscoDice had an opportunity to play a prototype of Coba and can confirm that this is a game you don't want to miss out on. Hear about this game from the designers on WiscoDice podcast episode 110.
The crowdfunding for this game is through The Game Crafter and is live for the next 2 weeks. Crowdfunding on The Game Crafter is a bit different, if you back the project you are guaranteed to get a copy of the game. But the more that back, the lower the price goes. If you miss the crowdfunding window, you can purchase anytime for full retail price.
Next up is El Burro: a La Granja Game by Spielworxx. This one is live on Gamefound for another week. In this game you are a farmer in Majorca and need to develop the farm and move goods to the port of Palma. In addition to multi-purpose cards, you also have the fun of dice-drafting.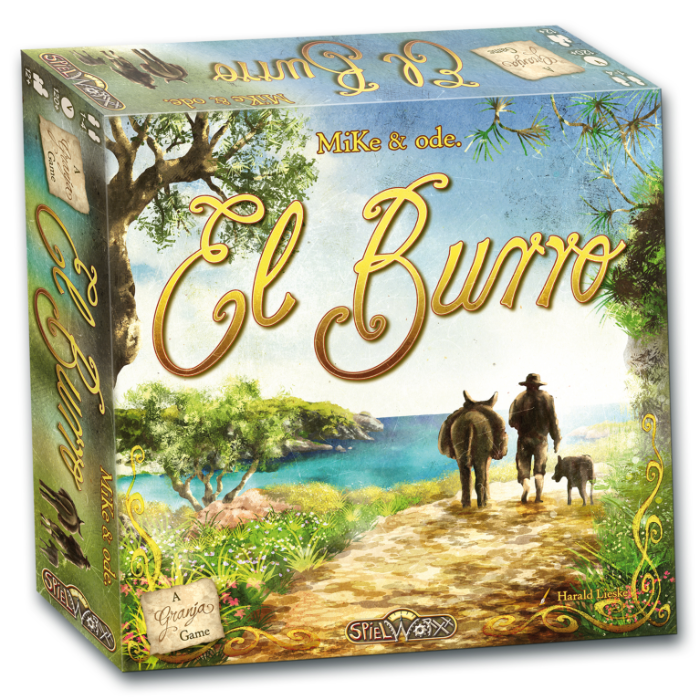 If you are a fan of La Granja, this is a standalone game in the same family of games. The campaign indicates this is slightly more complex than the first game, La Granja. Also, it plays the standard 2-4 players and includes a solo mode!
Did we miss your favorite project?
Thank you for checking out this week's Kickstart Monday! If you find these interesting or want some attention on a Kickstarter or other crowdfunded projects that you would like to read more about please share your thoughts with us via our social media or email.
Stay informed when new Kickstart Monday projects come out by following us on Facebook, Instagram, or Twitter and following the #KickstartMonday hashtag.
Also checkout the latest articles from WiscoDice: