Welcome to Kickstart Monday! This is our weekly series featuring 2 or more crowdfunding projects that have caught our eye. We scour over platforms like Kickstarter, Gamefound, and Indigogo to find projects that interest us.
First up this week is the Kickstarter for Shipwrights of the North Sea: Redux from Garphill games.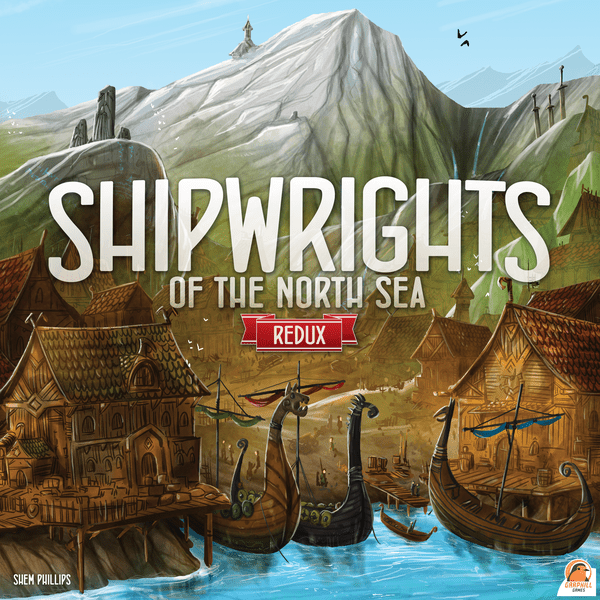 Shipwrights of the North Sea was originally published in 2014 as the first game in Garphill's North Sea trilogy. This new Redux version is a complete reworking of the original. There are shared thematic elements between the two, but the campaign page indicates this is a totally new game. In the game players take on the role of shipwrights building longships and buildings attracting heroes and gathering gold all with the goal of being the greatest Viking clan. The game plays from 1-5 players and features the familiar art style of Mihajlo "The Mico" Dimitrievski. There are a couple of extras you can score from Kickstarter campaign including the free Legends Promo pack, Box Sleeves and a discount on the metal coin upgrade. If you are already a fan of Garphill's line of game or are a new comer this is perfect opportunity to get in on the action. The campaign for Shipwrights of the North Sea: Redux will end on the 12th of July 2023.
Next up this week and continuing the sea-faring theme is Kraken Skulls a Kickstarter project from Chris Couch Games.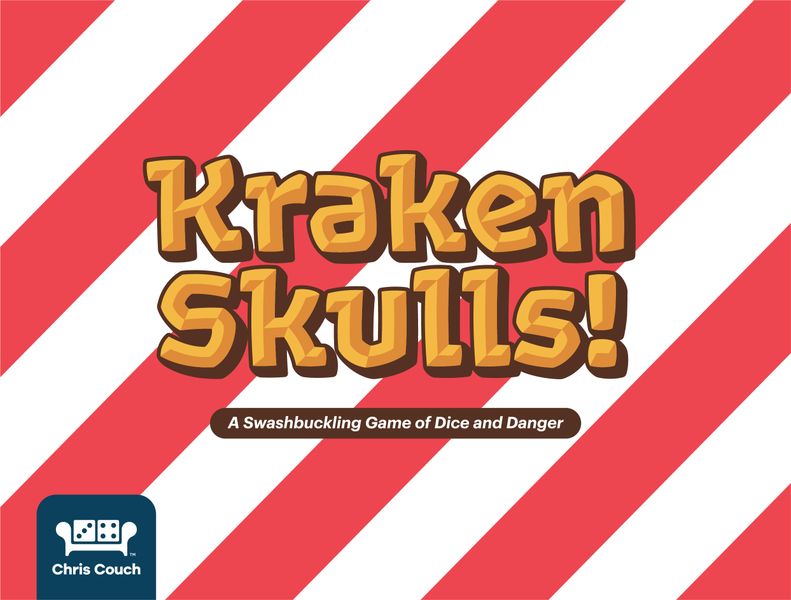 Kraken Skulls is a fast paced pirate battle game where players will sail through dangerous waters fighting rival pirate ships, dig up treasure and perhaps face the dreaded Kraken. Players secretly choose where to move their ship each round and the outcome is determined by where they land. If two pirates share the same space on open water or a port they will battle each other with custom dice trying to out gun each other. When battles take place at a port, one of twenty unique minigames is triggered and the battle will follow the special rules for that port. If you are lucky enough to be alone on your location you will be able to dig up valuable treasure, but if you are unlucky you'll be battling the terrifying Kraken. Luckily if you share the location with another player you will team up together to try to take down the Kraken. All of your swashbuckling and piracy will earn you "Dread" points and the first player to reach six Dread will win the game. The artwork and design is colorful and charming and the game looks to be perfect for those looking for a quick casual game with some light dice based combat. It is also at a nice price point of only $30 USD. The Kickstarter campaign for Kraken Skulls ends on July 13th 2023.
Did we miss your favorite project?
Thank you for checking out this week's Kickstart Monday! If you find these interesting or want some attention on a Kickstarter or other crowdfunded projects that you would like to read more about please share your thoughts with us via our social media or email.
Stay informed when new Kickstart Monday projects come out by following us on Facebook, Instagram, or Twitter and following the #KickstartMonday hashtag.
Also checkout the latest articles from WiscoDice: