Welcome to Kickstart Monday! This is our weekly series featuring 2 or more crowdfunding projects that have caught our eye. We scour over platforms like Kickstarter, Gamefound, and Indigogo to find projects that interest us.
There are certainly some exciting projects out in crowdfunding land. Let's take a look at a couple of games that we think you should check out.
First up this week is the Kickstarter project for Cyclades Legendary Edition from Open Sesame Games and designers Bruno Cathala and Ludovic Maublanc.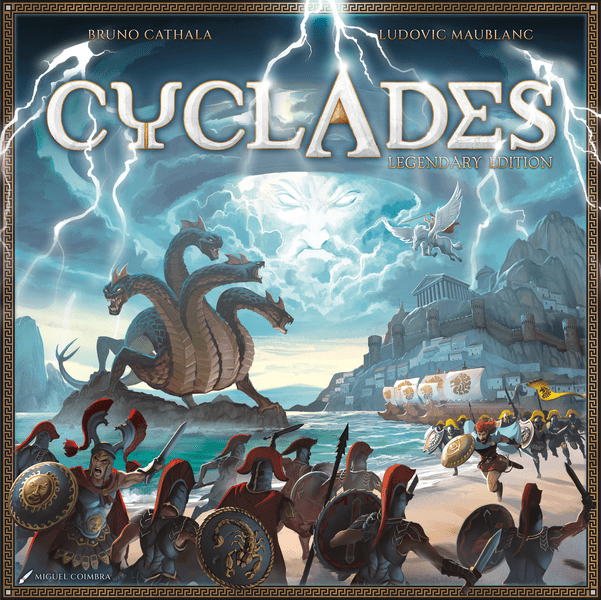 Cyclades legendary edition is a new deluxe version of the original Cyclades which came out in 2009. This isn't just a reprint though this will apparently be a director's cut of the game featuring new and improved game modes, new gameplay and inclusion of the expansions in the original game.
In Cyclades players vie for control over the Greek Isles in a mythological fantasy setting. Hired creatures like chimeras and griffins along with heroes of Greek mythology such as Achilles or Odysseus will help the players conquer and control their territory. Players will also bid for the favor of the gods to bolster their forces and expand their influence. The Kickstarter offers a range of pledges starting at $59 USD for a version with wooden meeples and up to $120 USD for a copy with detailed miniatures and 3D buildings. The campaign for Cyclades Legendary Edition ends on August 8, 2023, so if you are interested make your pledge before then.
Next up this week we are looking at the Gamefound campaign for Mighty Gnomes from The Wood Games.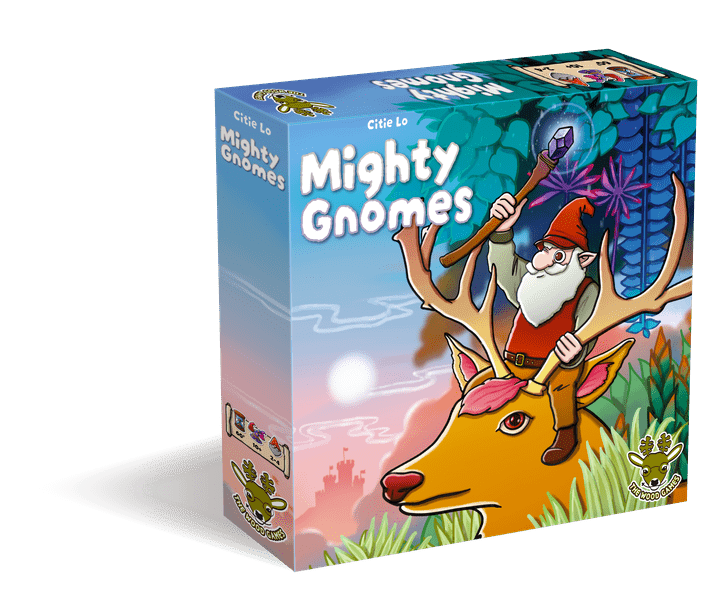 Mighty Gnomes is a family friendly "tile worker placement" game where players control a tribe of homes striving to prove their value to the gnomish king. To do this players must send their tiles of gnomes to the forest to gather resources like mushrooms, wood and crystals as well as send gnomes to the attic of their gnome home to consult the ancient books stored there. Gathering compasses in the forest will also let you advance on the adventure track to gain VPs or gain treasure chests that can be unlocked for great rewards. And let's not forget that you can call on the special Might Gnomes to use their unique powers to further your strategy. While Mighty Gnomes looks like a lighter game it does include some eurogame mechanics which make it a good choice to introduce younger gamers to this kind of gameplay. The Gamefound campaign for Mighty Gnomes will end on July 28, 2023, so if this is of interest head over to the Might Gnomes project page before then.
Did we miss your favorite project?
Thank you for checking out this week's Kickstart Monday! If you find these interesting or want some attention on a Kickstarter or other crowdfunded projects that you would like to read more about please share your thoughts with us via our social media or email.
Stay informed when new Kickstart Monday projects come out by following us on Facebook, Instagram, or Twitter and following the #KickstartMonday hashtag.
Also checkout the latest articles from WiscoDice: