Welcome to Kickstart Monday!!!! This is the next installment in our regular blog series where we focus on two or more crowdfunding projects in the tabletop gaming industry. This week we have a couple of very interesting-looking board games.
Weather Machine from Eagle-Gryphon Games is the latest game from Vital Lacerda and Ian O'Toole. This game promises to be another complex masterpiece. For 1-4 players and a 2-3 hour playtime, you will need to be ready for a real brain crunch when you play. Yet, this game has all of the looks of another great game from these designers.
In the game, you take on the roles of players working for a master scientist who is creating a weather machine that will control the weather. In your turn, you will take action to adjust the rainfall, snow, prevent extreme weather, and more through the game to win. There will be plenty of opportunities to correct the out-of-control weather conditions that this machine's weather tampering has created. If you can master the machine then you will be the winner!
If you love very complex strategy games with intertwined rules then we suggest you check out Weather Machine from Eagle-Gryphon Games!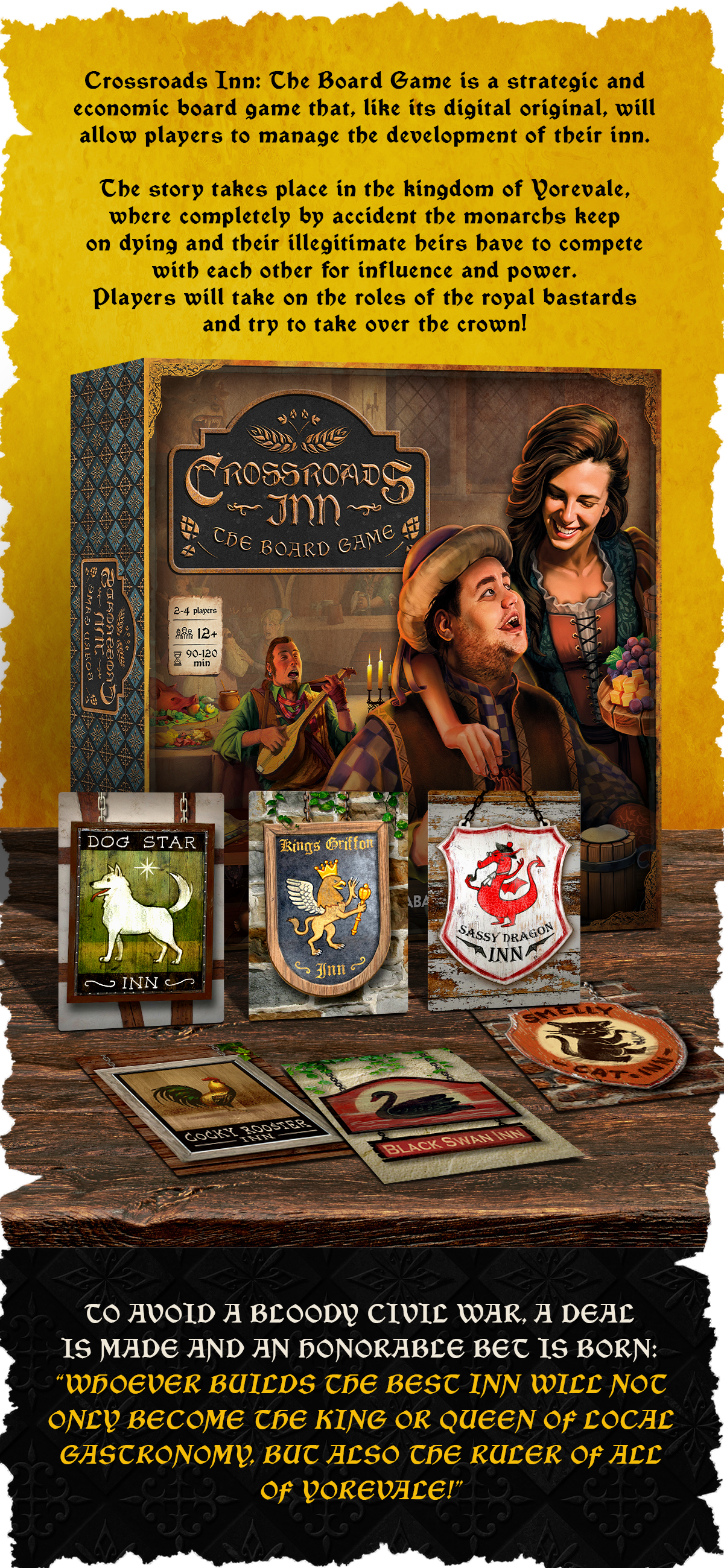 Crossroads Inn from Klabeter lets players create their own fantasy tavern from the ground up. Described as a strategic economic game, it's based on the digital version of the game. For 2-4 players with somewhere around 90-120 minutes of time to play this game looks to be one that can make it to the table on shorter game nights.
The ultimate goal is to score enough points to win. You will do so by improving your reputation, adding tiles to your in that represent furnishings and satisfying guests that come to visit. Add an additional layer of complexity by adding kingdom cards that award bonuses if you build and design your Inn in a specific way indicated on the card.
If you like an economic game that is set in a fantasy setting then you should check out Crossroads Inn: The Board Game from Klabeter.
Did we miss your favorite project?
Thank you for checking out this week's Kickstart Monday! If you find these interesting or want some attention on a Kickstarter or other crowdfunded projects that you would like to read more about please share your thoughts with us via our social media or at our email.