We have had our celebrations for July 4th here in the US, but that hasn't slowed us down on taking a look at the latest crowdfunded gaming projects. It's that time for another Kickstart Monday so let's take a look at these two games that are sure to please.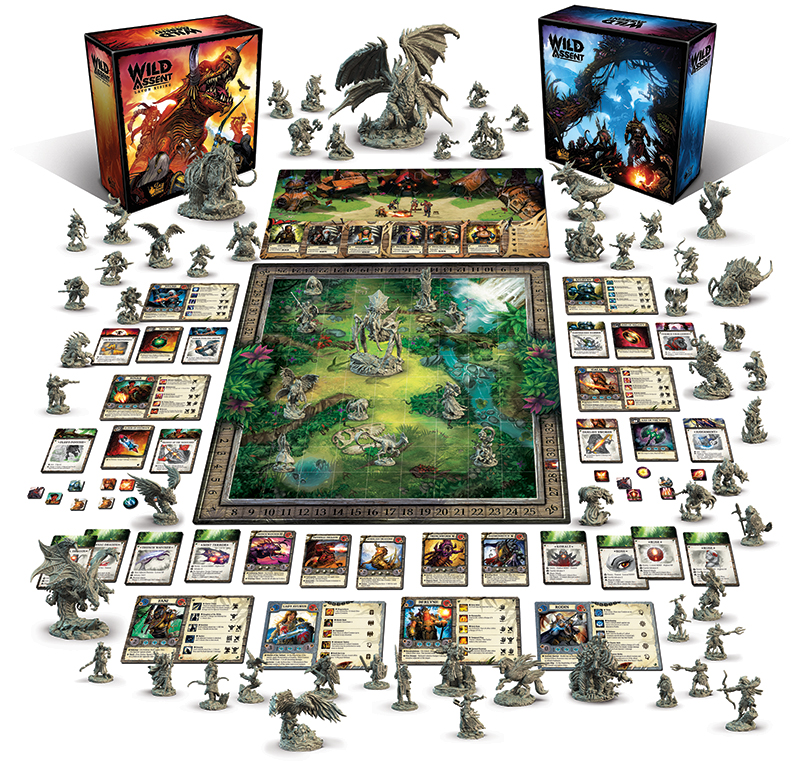 Wild Assent – Lavon Rising from Lazy Squire Games is the most recent big game project to come to Gamefound. This is a reprint of the original game with all of the original exclusives that went with the original campaign. There will be added expansions as well that you can add to this game.
In the game, you will play a cooperative RPG style board game where you will play the game over multiple sessions discovering a deep narrative. Unlock the stories with beautifully modeled figures and lovely game board. You will play as a seeker who will have special and unique abilities that make each one different. You will have opportunities to recruit workers, discover locations, and find creatures. Your goal will be to locate and capture these creatures and return them for gold and glory.
If you love cooperative games that will give you plenty to discover over multiple sessions as your character grows in power then you should check out this project on Gamefound.
Potion Panic from Rocket House Games will have you crafting magical concoctions and having a blast! You will have potion cards that you will play face down in front of you. At points during the game you will want to take the brew action, to set match your potions against an available recipe card.
Other actions include the smash action where you can trigger the ability of one of your face down potions and then it is discarded. You can also, as an action, place a potion card face down in front of you.
This game will provide a nice, lighter game for the table that will not only be family friendly, but also fun. Not to mention, you can back this project for just $3 US to have your own print and play copy. Something that not many of these projects offer.
Did we miss your favorite project?
Thank you for checking out this week's Kickstart Monday! If you find these interesting or want some attention on a Kickstarter or other crowdfunded projects that you would like to read more about please share your thoughts with us via our social media or at our email.